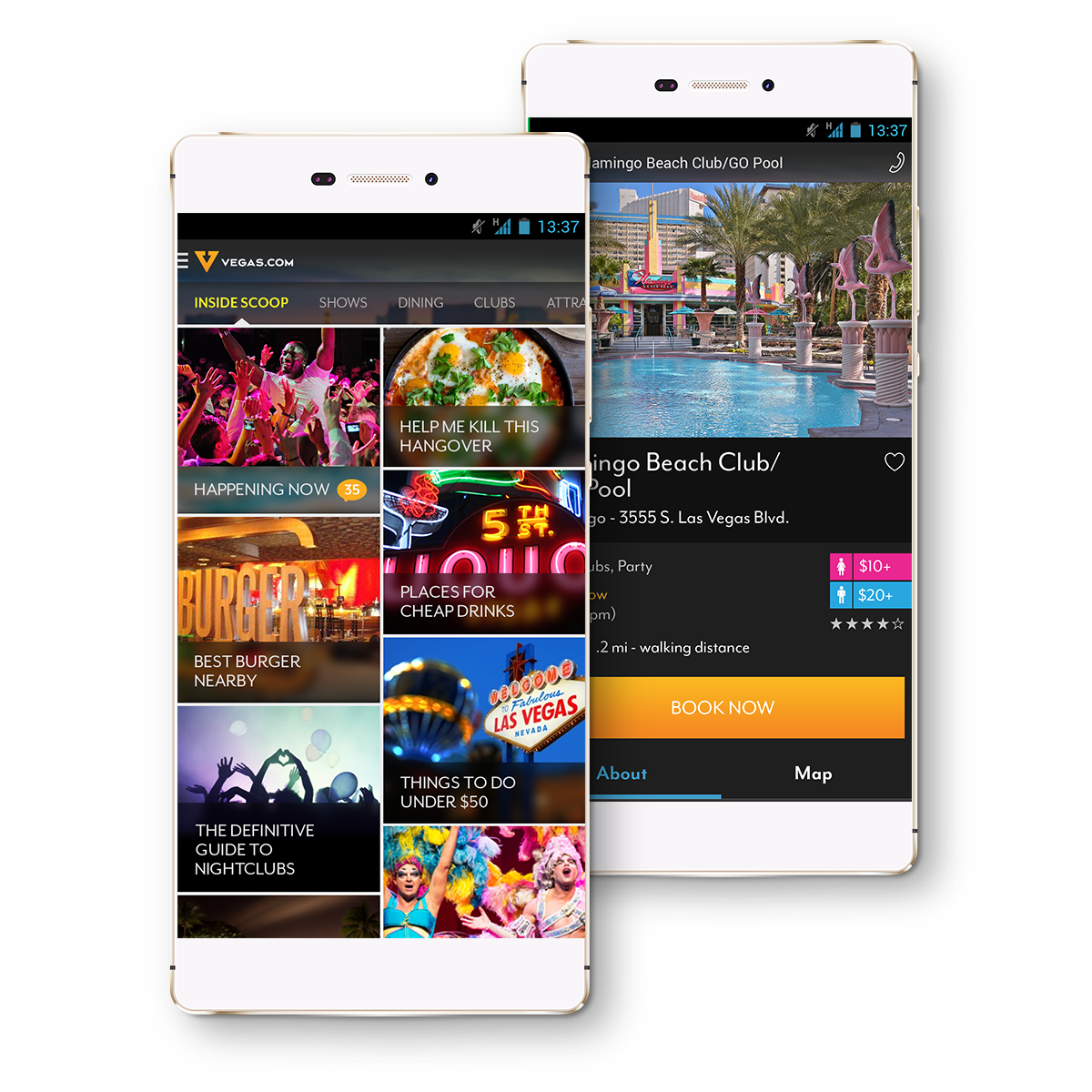 Vegas.com
Vegas.com teamed up with us to develop an Android app that lets visitors personalize their Las Vegas experience.
Vegas.com came to Hashrocket with a successful web application in production and an iOS app in development. They asked us to translate the existing iOS app to an Android–specific version, matching the current style while customizing for Android guidelines and conventions.
Moving from iOS to Android
With a variety of features already implemented for iOS, we strategized how to best build and design similar elements for Android to ensure feature parity, since layout, interfaces, and interactions can vary greatly between the two operating systems. We produced wireframes and screens laid out specifically for Android, along with a new code base built from the ground up.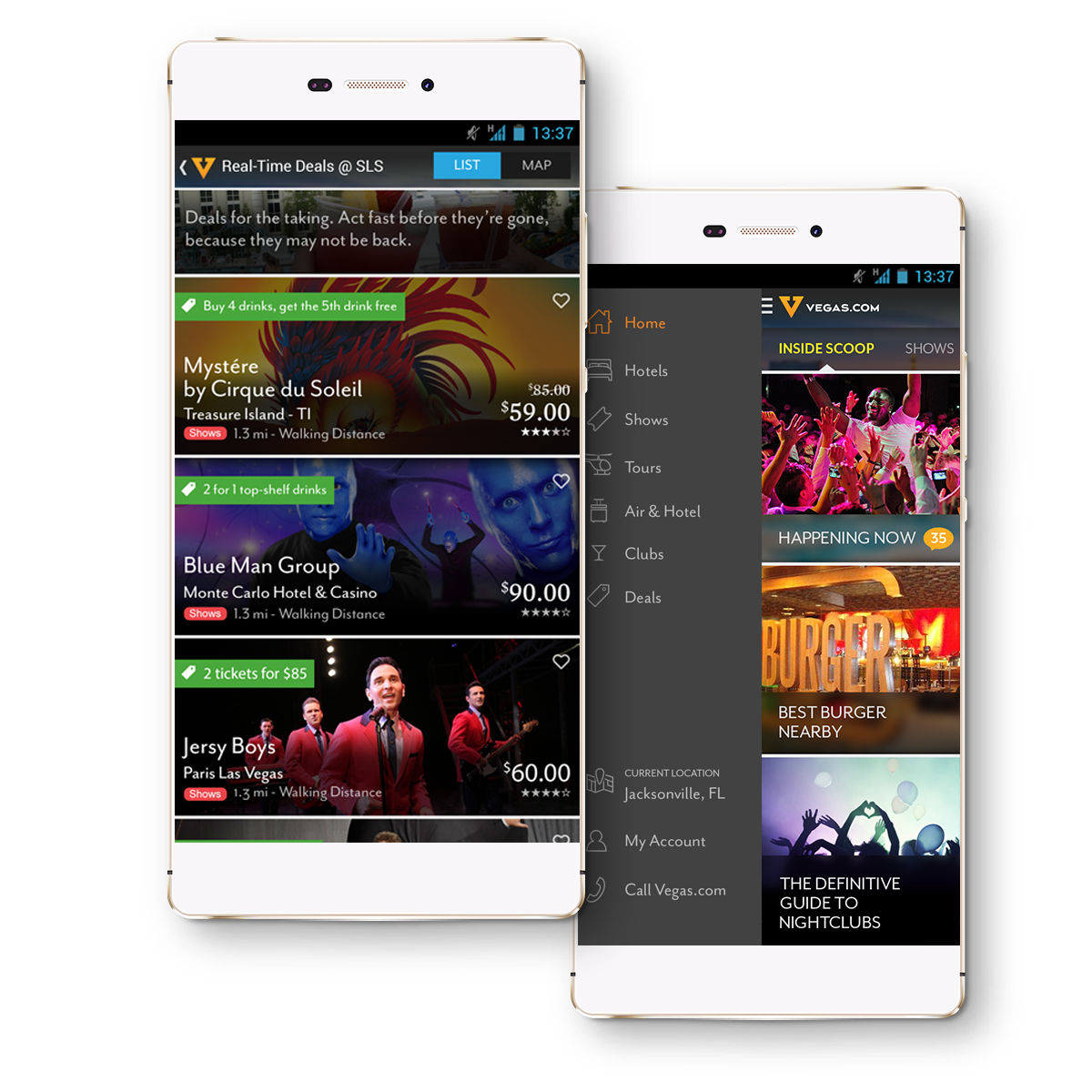 "From their thorough storycarding session and throughout the development process, Hashrocket is amazing to work with. From product to dev to QA to creative, they have a terrific team of highly-skilled, friendly people who are truly a pleasure to work with. And most importantly, they produce excellent results."
Part of a Bigger Story
With thoughtful navigation and user interactions tailored to the Android user, Vegas.com's Android application works seamlessly to engage visitors and promote the Vegas.com brand already in place across their suite of products.