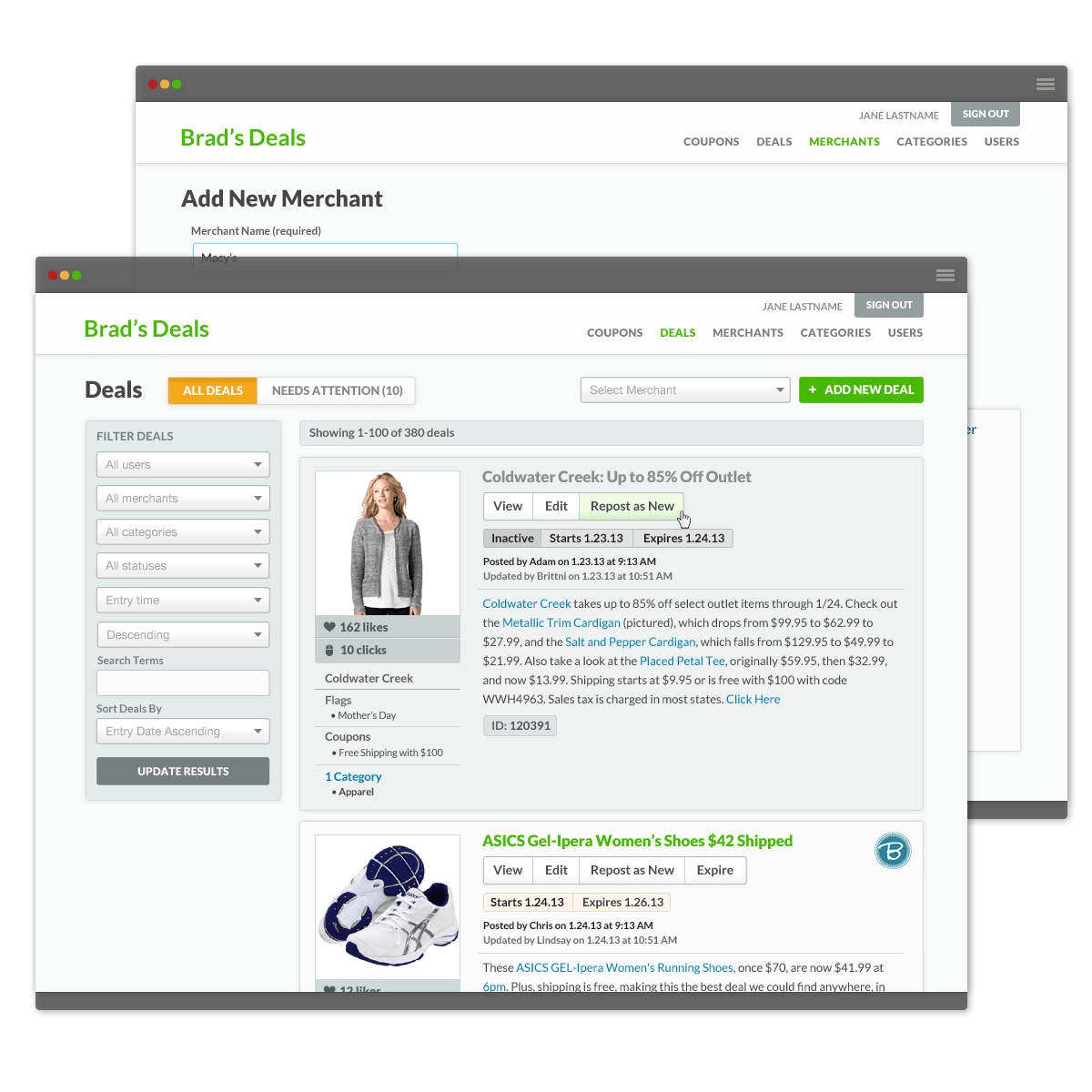 Brad's Deals
We built a robust content management system for Brad's Deals to help them manage an extensive volume of deals and visitors.
Brad's Deals, a leading curated discount and coupon website, came to Hashrocket for a new admin system for their editorial team, who needed an upgrade from their current spreadsheet workflow to a full–featured content management system.
On–site Preparation
We started with on-site planning and wire framing, gathering feedback from the teams who would use the product on a daily basis. Our iterative process culminated in a powerful tool that allows editors to add and edit content and manage merchants and users.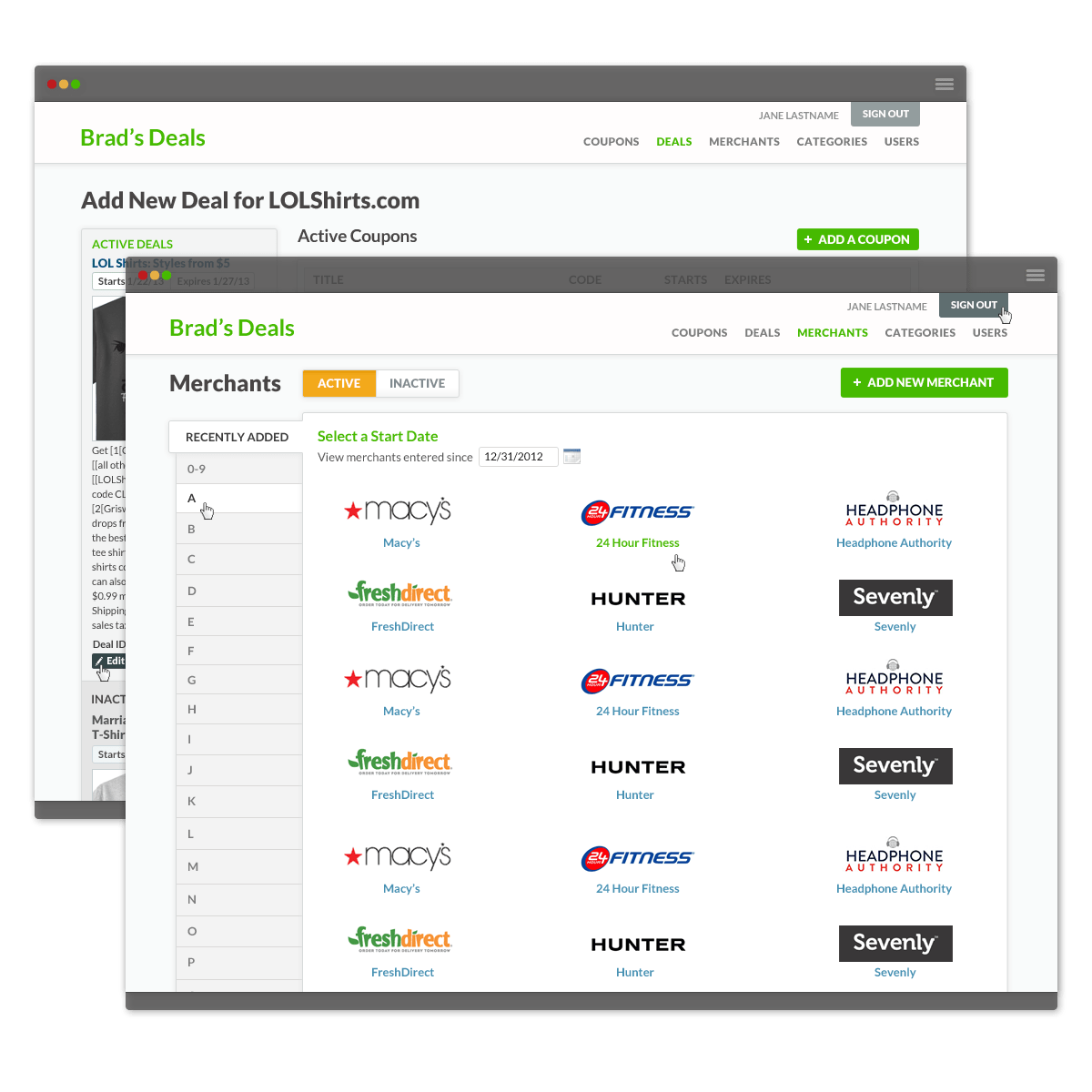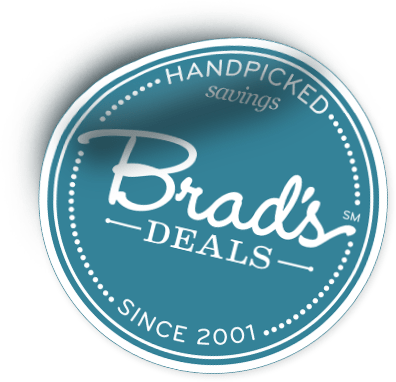 "Every part of our experience to date with Hashrocket has been great – from the sales process, through storycarding, design, development and training."
From Print to Digital
We also built a complex drag and drop tool for the Black Friday team, allowing them to translate scanned print ads into interactive sales flyers. Finally, we spent months providing on-site training—both at their offices and ours—to grow their internal team from bare-bones to a large staff of developers capable of handling the challenges of running a cutting-edge system.